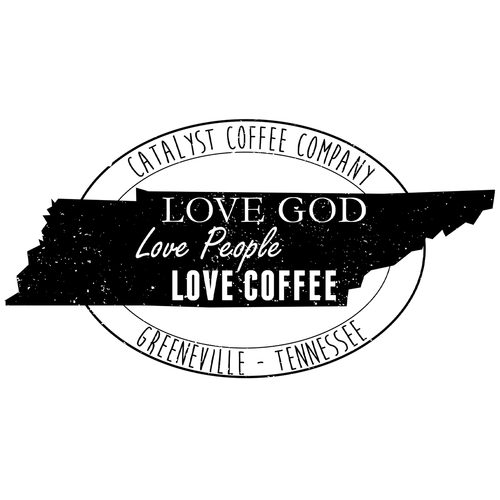 Cat·a·lyst [KAT-uhl-ist] n.

a person whose talk, enthusiasm, or energy causes others to be more friendly, enthusiastic, or energetic

a person or thing that precipitates an event or change

something that causes activity between two or more persons or forces without itself being affected
Launched in 2014 as a marketplace ministry that gives away 100% of profits to those in our community already doing good work, we want to be a Catalyst in the long-term revitalization of downtown Greeneville by promoting others and precipitating community change.

A sign inside the shop says, "We make money to give away money, providing space to gather and build relationships, with a cup of our fresh, locally-roasted coffee in-hand, so we can give way 100% of profits to already-existing ministries and nonprofits.

This is why Catalyst isn't just a coffee shop; it's a place for people to meet, connect, build relationship, and thereby join us as a "Catalyst Partner" who is pouring back into the community! Every time you visit, you're investing in our community and supporting nonprofit work in Greene County!